Voor meer informatie over de boekingsmogelijkheden mail to info[at]fluister[dot]org
For further enquiries mail to info[at]fluister[dot]org


David Ahlen

(Swe, Volkoren)
16-20 Nov. 2016
Genre: Singer-Songwriter
Territory: Benelux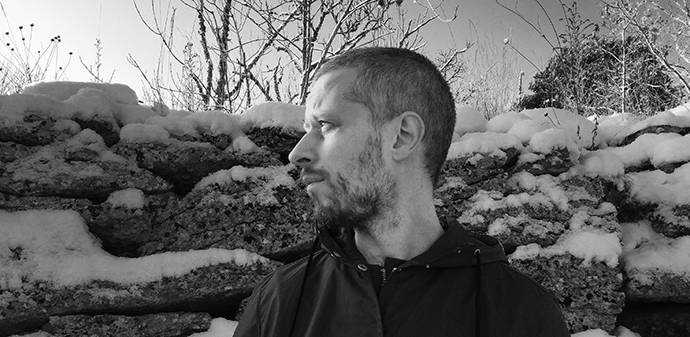 [dutch below]
In September 2016, Swedish singer-songwriter David Åhlén released his wonderful album 'Hidden Light' on the Volkoren label. Connoisseurs and critics praised this album as a masterpiece within its genre. Both the video and the music drag you into a captivating atmosphere – one that is typical for David's works. Offer this music your time and concentration, and you will start to dream away towards David's actual home: a remote island, covered in nature. Drift away on his high and fragile voice, perfectly fitting the pure, vulnerable and sometimes hypnotic songs.
Hidden Light: Hidden Light
Links: Website, Facebook, Spotify
In mei 2016 kwam de Zweedse singer-songwriter David Åhlén met een nieuwe single, 'Hidden Light', een prachtig voorproefje van zijn nieuwe album, dat in september 2017 bij het Volkoren label is verschenen. Kenners en critici zijn het nu al eens dat dit album een klein meesterwerk is. Zowel de video als de muziek nemen je meteen mee in de sfeer die hij elke keer zo goed weet neer te zetten. Het is muziek waar je de tijd voor zal nemen, om in mee te dromen en uiteindelijk terecht te komen op de plek waar het ontstaan is. Daar waar Åhlén zelf woont, een afgelegen eiland verscholen in de natuur. Laat je meevoeren door het hoge en broze stemgeluid, dat perfect past bij de puurheid van kwetsbare en soms hypnotiserende nummers.