Voor meer informatie over de boekingsmogelijkheden mail to info[at]fluister[dot]org
For further enquiries mail to info[at]fluister[dot]org


Charles Henri

Maulini (FR)
generally available
Genre: Modern Classical, Piano
Territory: NL/BE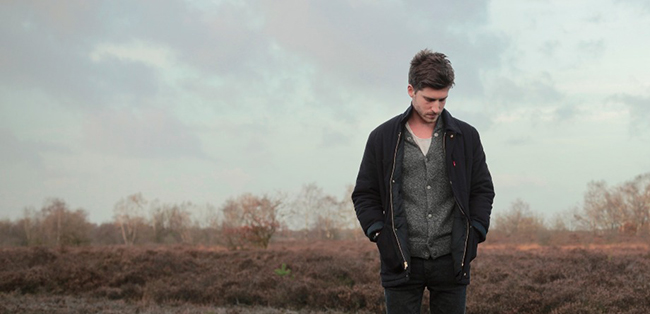 Volkoren label tour: David Ahlen + Charles Henri Maulini
21.02   Middelburg (NL) Het koffiepand
22.02   Gouda (NL) De Agnietenkapel
23.02   Slijk-Ewijk  (NL) Galerie 1400
24.02   Dordrecht (NL) Trinitatiskapel (isw Bibelot + Fieldhead)
25.02   Ede (NL) De Wissel
[dutch below]
Charles Henri Maulini was born and raised in the colorful city of Nice, in the south of France. Together with his brother Pierre (ex-M83, ex- HillMadeLow and now part of Stal) Charles has always created music. In their youth he and his brother toured Europe with the indie rock band A Red Season Shade and this is how Charles got in contact with VOLKOREN.
After musical studies at the National Conservatoire of Music and years working as a concert organist and pianist, the time was right for something new. His widened references – from classical to rock, electronic and film music – lead him to compose intense, expressive, sometimes minimal but always very melodic piano pieces featuring subtle arrangements of cellos, guitars, organs etc. His debut album 'PEAKS' w​as releasaed on the the Dutch label VOLKOREN,
​
"A key task of the musician is to reveal the Beauty of the world in every listener's heart, and seek his own Truth through everyone's sensitivity'. Hope you will find yours!
links: website, spotify, facebook
Charles Henri Maulini werd geboren en getogen in het levendige Nice, in Zuid-Frankrijk. Hij maakte veel muziek met zijn broer Pierre (ex-M83, ex-Hill Made Low, nu onderdeel van STAL). In hun jeugd tourden ze samen door Europa met de indie rock band A Red Season Shade. Hierdoor kwam Charles in contact met het Nederlandse label VOLKOREN.
Na zijn studie aan het conservatorium in Parijs, en na vele jaren werkzaam te zijn geweest als concertorganist en pianist, brak de tijd aan voor iets nieuws. Maulini verbreedde zijn horizon in de richtingen klassiek, rock, elektronica en filmmuziek. Zijn composities begonnen intensere en expressievere vormen aan te nemen, met soms minimalistische, maar altijd uiterst melodieuze pianopartijen, gelaagd met subtiele arrangementen voor cellos, gitaren, orgels, en andere instrumenten. Zijn debuutalbum 'PEAKS' verscheen op VOLKOREN.
'Een hoofdtaak van de muzikant is om de schoonheid van de wereld te openbaren in het hart van de luisteraar, en om zijn eigen waarheid te ontdekken in het gevoel van de ander."