Voor meer informatie over de boekingsmogelijkheden mail to info[at]fluister[dot]org
For further enquiries mail to info[at]fluister[dot]org


Darklight (Floraleda

Sacchi, IT)
2018
Genre: Modern Classical, Harp
Territory: Benelux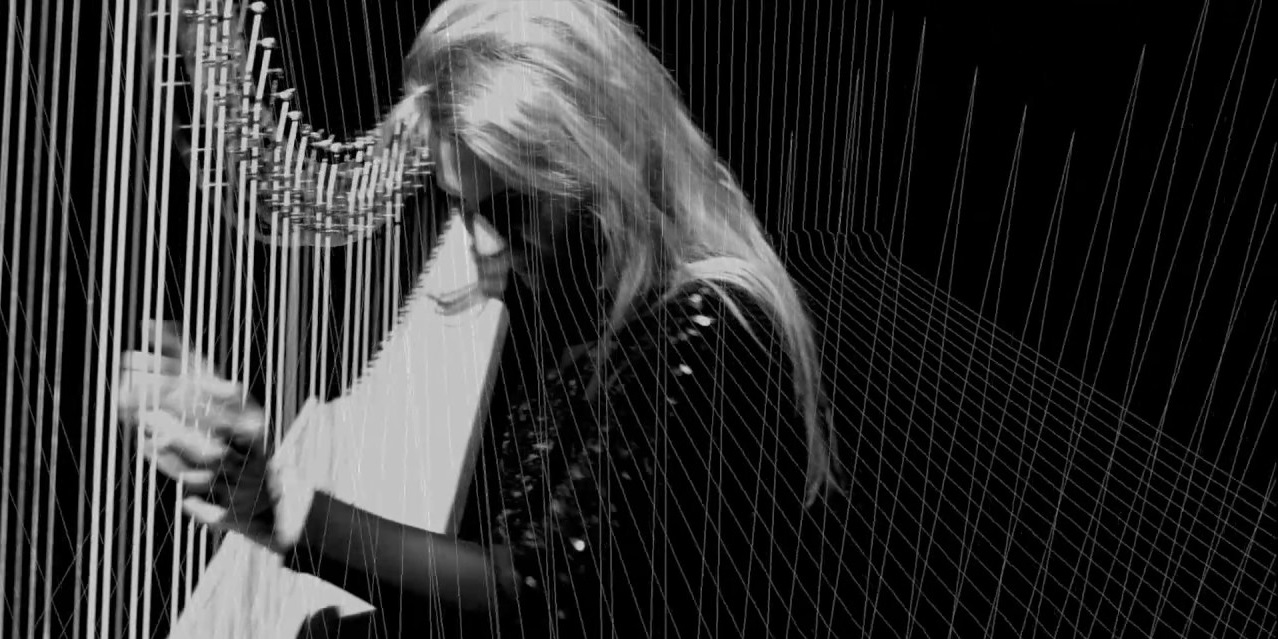 Darklight is project of Floraleda Sacchi. Floraleda Sacchi has been described by critics as one of the most interesting harpists in the international panorama: "she invents a fascinating chapter of modern history of the harp" (La Repubblica), "the best harp playing ever heard" (American Record Guide), Floraleda Sacchi is revolutionizing the Harp image.
Floraleda  studied in Italy, the US and Canada, winning 16 prizes in international competitions.
She performed in Europe, North America, South America, Africa and Asia and in concert halls such as:
Carnegie Hall (New York), Gewandhaus (Leipzig), Glenn Gould Studio (Toronto), Konzerthaus (Berlin) Teatro Solis (Montevideo), Blanco Museum (Buenos Aires), Auditorium della Conciliazione (Rome), Quintai Hall (Wuhan), Acropolium de Carthage (Tunis), Alti Hall (Kyoto)…
She has recorded more than 20 album, entering top positions of Classical Chart for Decca, Deutsche Grammophon, Brilliant Classics, Amadeus Arte. Curious and lively she composed for theatre and cinema.
For sure, Floraleda Sacchi – with her compositions, through the carefully selected repertoire for her concerts and with an unusual and versatile instrument such as the harp – creates an unique sound experience, intense and unusual that gives emotions.
Darklight was released as digital album and CD+Book on May 5, 2017 by Amadeus Arte and distributed by Naxos. The album entered and remained a week in the Italian iTunes Chart top 5 and got also in the US chart (something quite exceptional for a harp recording). Presentations up to now got a lot of public and positive reactions. It is an original project for electric harp with sound elaborated live and united with prerecorded material.