Voor meer informatie over de boekingsmogelijkheden mail to info[at]fluister[dot]org
For further enquiries mail to info[at]fluister[dot]org


Lorenzo Masotto

(IT)
2018
Genre: Modern Classical, Piano
Territory: Europe


[dutch below]
Lorenzo Masotto is an Italian pianist and composer. He graduated Pianoforte and Composition at the Conservatory F.E.Dall'Abaco abacus in Verona then studied at The Hochschule für Musik Franz Liszt in Weimar (Germany)
Lorenzo Masotto's journey with music began at the age of nine when he started playing piano. Graduating from Conservatorio di Verona, he consequently started studying composition and jazz. Lorenzo also plays in a prog/post rock band called Le Maschere di Clara, directs a male voice choir, writes music for film and theatre, and teaches piano and composition. "I've never only thought about writing in just one music style," he says, "I love all music, and everything I write increases my confidence and ability to write from a wider perspective." He has published two albums, "Silk" in 2015 (Alfa music) and "Rule and Case" in the 2016 (Preserved Sound).
Links: website, bandcamp, spotify, facebook
Lorenzo Masotto (IT)
Lorenzo Masotto is een Italiaanse componist en pianist uit Verona. Deze aan het conservatorium geschoolde artiest houdt er van om de emotie en het experiment op te zoeken. Soms wentel je jezelf in een volkomen klassiek bad, maar hij brengt zoveel nuances en ongebruikelijke elementen aan, bijvoorbeeld uit de rock en jazz, dat je nooit weet waar het heen gaat. Er zijn weinig klassiek geschoolde artiesten die zo lekker buiten hun geïndoctrineerde paden weten te treden als Masotto.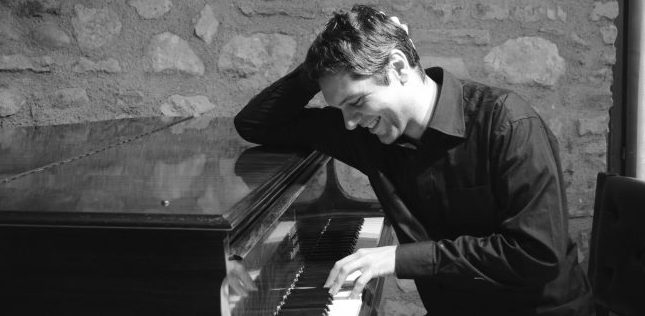 <