Voor meer informatie over de boekingsmogelijkheden mail to info[at]fluister[dot]org
For further enquiries mail to info[at]fluister[dot]org


Trigg & Gusset

(NL, Preserved Sound)
general available
Genre: Chill jazz, electronics
Territory: Europe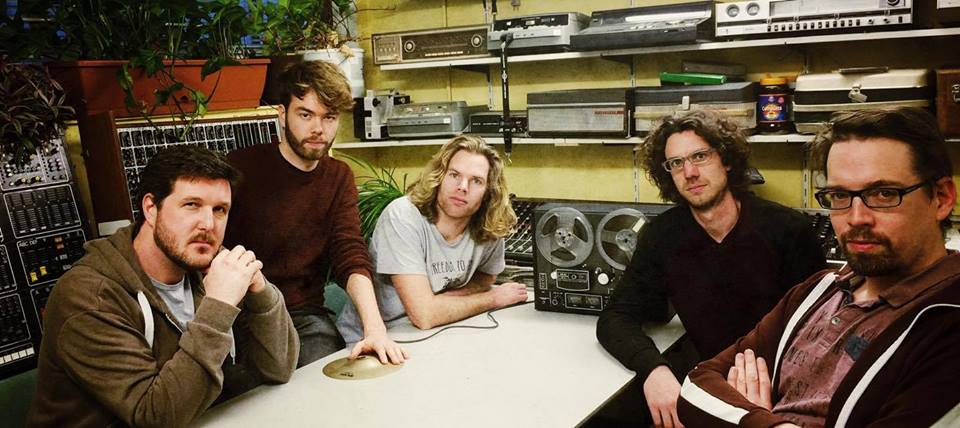 Trigg & Gusset zijn Bart Knol (toetsen/electronica) en Erik van Geer (tenor saxofoon/basklarinet). Hun gezamenlijke passie voor slow jazz, sfeervolle electronica en spannende grooves resulteerde in 2013 in hun debut-album 'Legacy of the Witty'. Dit album werd uitgebracht op het Poolse label 'Preserved Sound' en was binnen korte tijd uitverkocht.
Na een korte tour door Europa besloot en tweetal in 2014 te gaan werken aan de opvolger van 'Legacy of the Witty', getiteld 'Adagio for the Blue'. Met het 2e album wordt de lijn van het 1e album doorgezet, maar ligt er meer nadruk op compositie. Meerstemmige thema's ondersteunt door gelaagde akkoorden, worden afgewisseld met geïmproviseerde solo's. Daarbij wordt het duo op meerdere nummers bijgestaan door diverse gastmuzikanten waaronder trompettist Coen Hamelink, flamenco-gitarist Midas Ghijsels en contrabassisten Just & Don.
Denk aan: Bohren und der Club of Gore, Miles Davis, Cinematic Orchestra, Ibrahim Maalouf en Gogo Pinguin.
Liveband:
Bart Knol – Fender Rhodes, Piano, Synths, Samples
Erik van Geer – Bass Clarinet, tenor sax
Coen Hamelink – Trumpet
Just Lavooij – Bass
Jort Nijhuis – Drums
Quotes uit de media:
" If 'Legacy of the Witty' proved that Knol and van Geer could play elegantly and with passion, then 'Adagio for the Blue' certainly proves that their talents lie not just in the moment. It's a release that proves they can compose just as well as they can improvise, and it's simply a joy to hear" – recensie Anthem review (2015)
"Trigg & Gusset traffics in a deeply aromatic blend of noir-jazz on its sophomore effort Adagio for the Blue, the title itself a succinct encapsulation of the album's tone" – recensie textura (2015)
"Trigg (Bart Knol; keyboards, beats, synths en samples) & Gusset (Erik van Geer; tenor sax, basklarinet) – ik had nog nooit van dit tweetal gehoord – komen gewoon uit het niets even met een overtuigende darkjazz plaat ala Kilimanjaro Darkjazz Ensemble en Cinematic Orchestra. Legacy Of The Witty ademt van begin tot eind een donkere jazzy tristesse" – recensie musique (2013)
"There is something deliciously dark and mysterious about the film noir-esque sounds presented on Legacy of the Witty by Trigg & Gusset on Preserved Sound … something very David Lynch." – headphonaught (2013)